For researchers we developed COREresearch which comes with services especially composed for scientific studies. The consumer version of CORE allows you to download the measured Core Temperature / Skin Temperature and Heart Rate (from externally connected device) from our cloud with a resolution of 5 minutes. But if you need more precise measurements, COREresearch will be the better option.
COREresearch will give you access to high-resolution (1Hz) raw data; Core Temperature / Skin Temperature / Heart Rate (Ext.) / Accelerometer and Heat-Flux*. This data is stored locally on CORE to prevent any loss of data during your measurements. The devices are individually calibrated to ensure the highest possible accuracy, and we offer our expert support to help you with your studies.
Because COREresearch saves all the raw data, we can run our latest algorithms on previously collected data. As we keep on further improving our algorithms on a monthly basis, this can improve the quality of your measurement without the need to do extra studies. This is especially important for edge cases, where currently our algorithm has a lower accuracy than we strive for example firefighters, swimming, and hypothermia.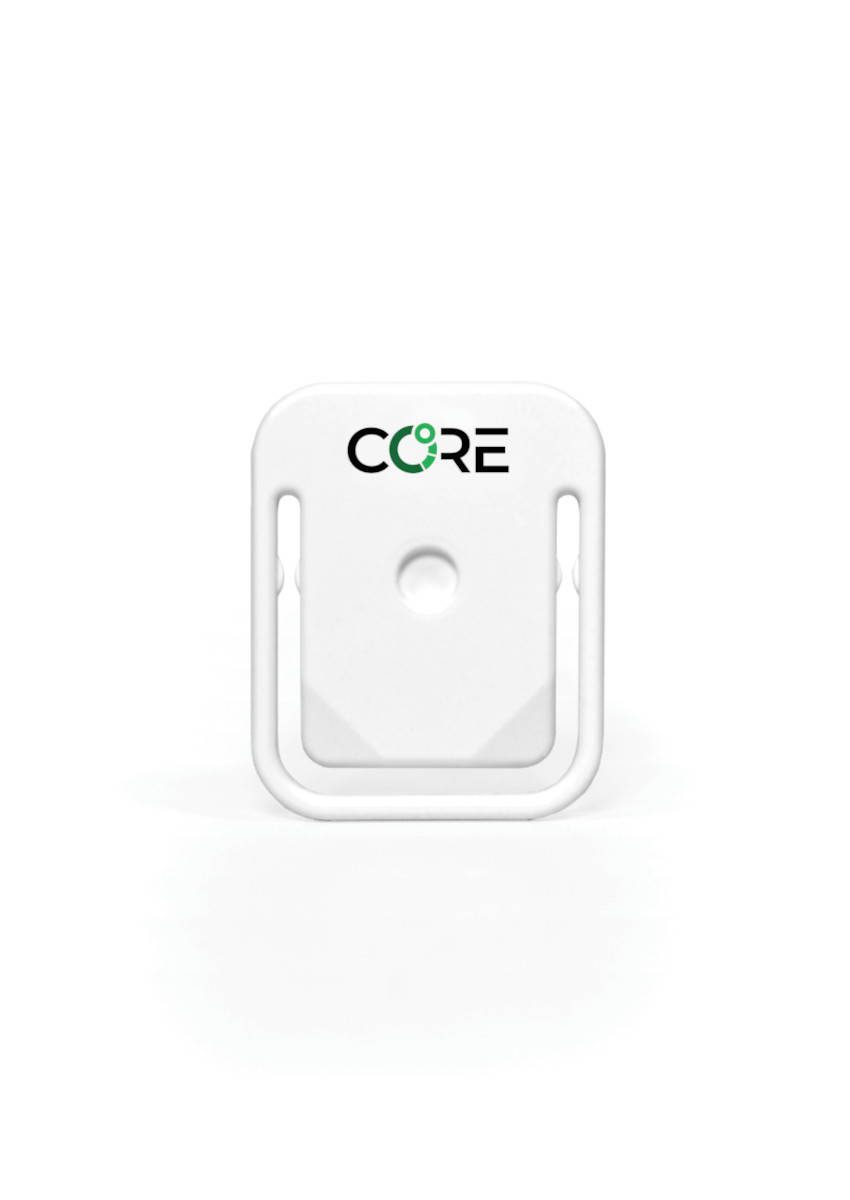 Raw Data Access

Highest resolution (1x second)
Core Temperature, Skin Temperature, Acceleration in XYZ, Heart rate (Ext.), Heat-flux*
Run future algorithms on previously collected data

Remote Support

Assist in setting up your studies
Interpretation of data

Highest Accuracy

Individually calibrated devices

Store Data on CORE

3,5 days of storage space
No loss in data due to bad connection
*Heat-flux is only available under agreement
Core body temperature is an important vital sign. However, before CORE, it was often impractical to measure the core temperature. Pulmonary artery catheters, urinary bladder, or oesophageal are almost only used in a hospital setting. Rectal thermometers are often not preferred by participants, and ingestible thermometer e-pills are expensive and need the right timing. All other methods do not allow for continuous and/or accurate monitoring.
A continuous core body temperature signal has countless applications, and we are already working together with our partners in the fields below. Please contact us if you have an application that is not yet in this list and you want to find out if CORE is useful for you as well.
Thermo-physiology
Sports
Fever & Sepsis Detection
Covid-19
Drug & Vaccine Testing
Ovarian Cycle
Thermal Comfort & Hypothermia
Circadian Cycle

Sleep Disorders
Stress
Obesity
Alzheimer
Parkinson
Note: COREresearch received the Emergency Use Authorization in the US, making it available for clinical use during the Covid-19 crisis. We are currently filing for full FDA approval.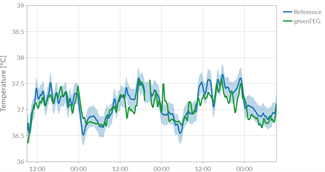 The simplest way to monitor the circadian cycle is to measure the core body temperature. The temperature can be measured easily with CORE without having a significant impact on the subject's daily routines. Changes in the circadian cycle can help to draw conclusions about health issues like jetlag, narcolepsy, insomnia, sleep quality, burnout, Alzheimer's, Parkinson's, ovulation status, and many more.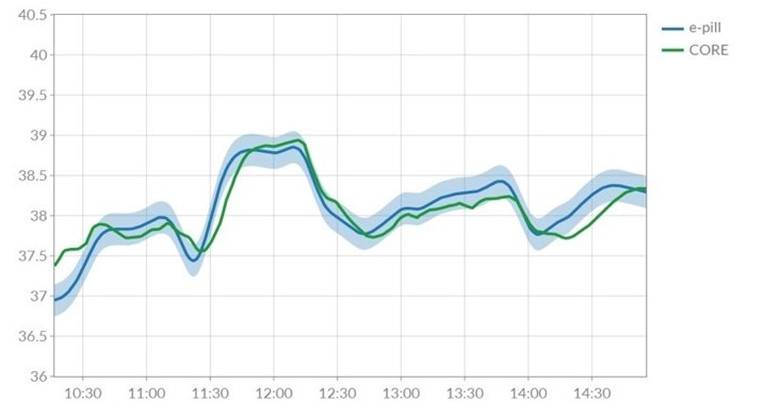 During high physical activity, your core temperature can rise to dangerous levels. Professional athletes have embraced CORE enthusiastically for protection, heat adaption training and strategical decisions. Many Olympic athletes and UCI riders describe the device as a game changer. We also want to bring this technology to researchers to develop more insights in physiology. During high physical activity a heart rate monitor is connected to CORE to increase the accuracy.
Fever changes the thermoregulation of the body and requires sophisticated algorithms to detect the temperature accurately. The figure to the left shows that the algorithm fits the reference method very well. Indicated are also tympanic temperature measurements (orange diamonds) and intakes of 500 mg paracetamol (dashed lines).
As your core temperature is not uniformly distributed in your body, various thermometer methods react differently to external and internal thermal influences. It is therefore important to always keep the thermometer method in mind when reading about study results. As CORE's algorithm is mainly based on ingestible pill data it will also behave most similar to this method. Have a look in the papers below where the differences between these methods are discussed.
Esophageal vs. rectal probe vs. telemetric pill
Esophageal vs. rectal probe  
Rectal probe vs. telemetric pill
Rectal probe vs. Tympanic temperature
---
CORE is currently being used by many universities, academic hospitals and sport institutes in the applications mentioned above. However, not many papers using CORE or its underlying technology have been published yet. This page will be updated when these studies result in a published papers.