Guide: Connecting the CORE sensor to your Wahoo bike computer
CORE is like any other sensor, you set it up once and then it automatically connects. For sports use, ensure that you have also paired your heart rate monitor with your CORE.
The Wahoo setup is a provisional approach provided by Wahoo to connect a CORE. We are working with the team on the native integration of CORE.
This uses the Wahoo ELEMNT Smartphone app which manages your Wahoo devices. While it is possible to connect to a new sensor like CORE directly with the Wahoo unit, the ELEMNT Smart Phone app is required to setup the pages (screen) to display live data.
Step 1. Connect your Wahoo with CORE
Ensure the CORE is turned on (Shake it, check LED) and is near the Wahoo
Inside the Wahoo ELEMNT App, go to Settings -> Set-up Sensor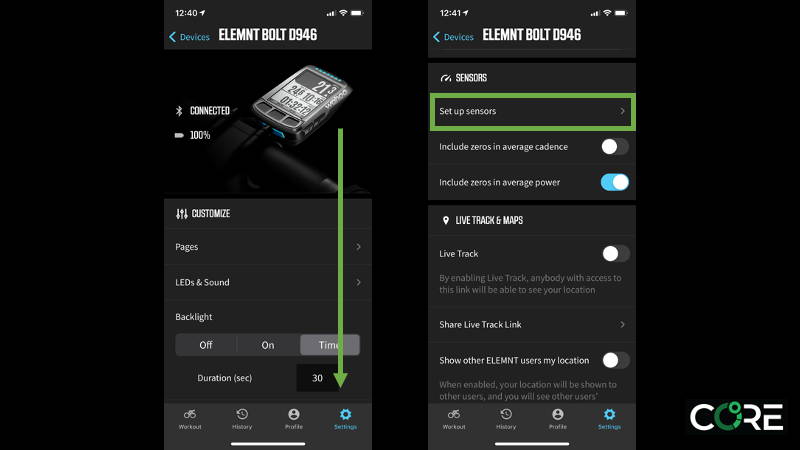 It should display a new 'Muscle Oxygen' sensor in 'unsaved sensors'
Save this muscle oxygen sensor
It makes sense to rename this to CORE so it is easy to identify
Step 2. Display live CORE data on a Wahoo screen
Inside the Wahoo ELEMNT App select an existing 'Page' or make a new custom Page
Editing the data field and choose:
Muscle Oxygen > Total Hemoglobin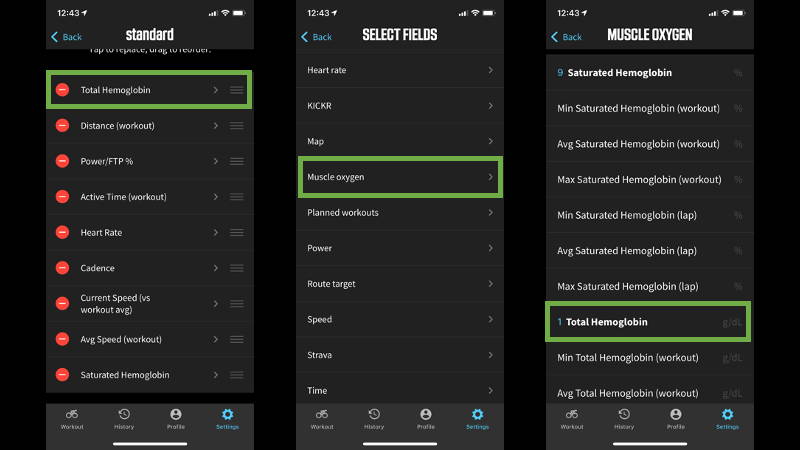 Save and this is completed.
Note: the units will be marked as Thb however refer to Celcius values. At this stage Wahoo does not support values in Fahrenheit.
Note: Ignore the data inside SMO2 - this is internal data for developer trouble-shooting and verification.
Accessing core body temperature Data
The core body temperature data is recorded into the FIT file where it can be loaded into your favourite application for training and ride analysis. We have further details on accessing data recorded on Wahoo devices here,
---