Getting Started with the CORE Body Temperature Sensor
The CORE sensor is designed to be simple to use - set it up once and pair it to your favourite devices. Just keep it charged and shake-it before use, look for the green flashing light to confirm it is on... and you are ready to go.
Live data can be viewed and saved onto the CORE app, the CORE cloud and many other devices such as Apple watches, Garmin watches and bike computers, wahoo bike computers, COROS watches and via other apps and services.
Let's get started with CORE
On this page we cover the CORE sensor setup, how to use the CORE sensor and also how to use the core body temperature data.  
TIP: If you are using CORE for sports and high intensity activity, use the app to pair it to your heart rate monitor which will ensure you have the most accurate results.
CORE Setup and Manual
Typically the intial setup of the CORE sensor takes 10 minutes. The online manual covers the box-contents, charging, turning-on, wearing and setting up the CORE sensor.
The setup begins with installation of the CORE App (iOS or Android) and creating a user account so that your CORE sensor is associated to you and only those who you authorise can see your data.
The CORE App let's you manage the fundamental settings of the CORE sensor and complete the firmware updates. After setup, the CORE App / smart phone is not needed view your data on paired devices such as sports watches and bike computers as the CORE sensor transmits data directly via ANT+ or bluetooth.

Some of the compatible devices and software that can be used for core body temperature data include the Apple Watch, Garmin bike computers and watches, Wahoo bike computers, COROS watches Training Peaks, TodaysPlan, Golden Cheetah, Intervals ICU and much more. Here are CORE sensor compatible devices and services.
Viewing and Saving your data
The CORE sensor sends real-time data to paired devices and also saves up to two days of data onboard. The CORE App can read this and synchronizes with the CORE Cloud which stores your historical data which you can view on the CORE App and CORE Cloud.
Many sports devices will display your live data and save it so it is available for later viewing and analysis. This is commonly saved in .fit file format which is convenient to share, view and analysis in a range of sports software.
Real-time and historical core body temperature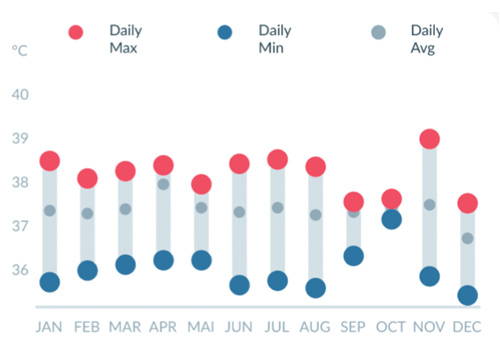 Trends in core body temperature behaviour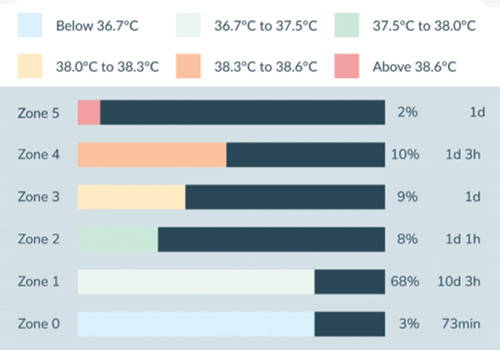 Activity in your defined temperature zones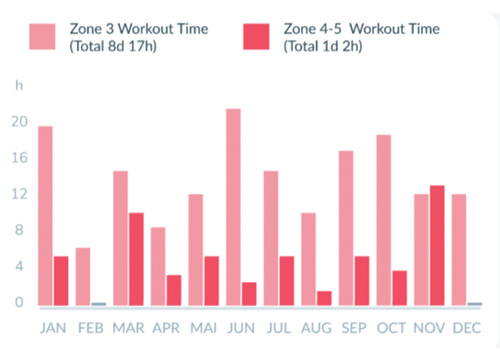 Thermal load and effective heat training
In addition to accurate core body temperature data, the CORE sensor also records and skin temperature and optional heart rate to the App which shows further calculations such as temperature zones and trends.

Setup guides for CORE sensor compatible devices and software.
Using your core body temperature data
Now that you can capture live core temperature data and view your historical data, the next step is applying this. Generally for sports there are three areas:
Avoiding Heat Stress and Temperature Awareness
It is worthwhile beginning by using the CORE sensor during training and getting familiar with your temperature behavior and collecting your data. Each person is individual, knowing how your own body behaves and gaining an awareness is an invaluable first step from which you can then applying new training and cooling approaches.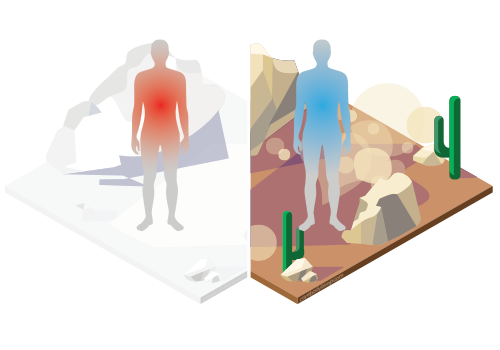 Heat Training, Adaptation and Acclimation
It is suggested to first gain some awareness before then doing a Heat Ramp Test. This test allows you to determine your individual temperature range that is most effective for your heat training. It takes out the guessing and also ensures you are not wasting time and energy training too hold or too cold.

Heat Training is a fundamental building block for improving your performance when you get hot during sports. Usually it includes an initial intensive phase (Heat Block training) and then integration into the training plan to maintain your conditioning. The result of heat training is that you have more power available and can sustain power output longer.
Live data from the CORE sensor and historical data is an ongoing a reference to confirm that you spending enough time training in the right temperature ranges to gain the performance benefits. Learn more about heat training >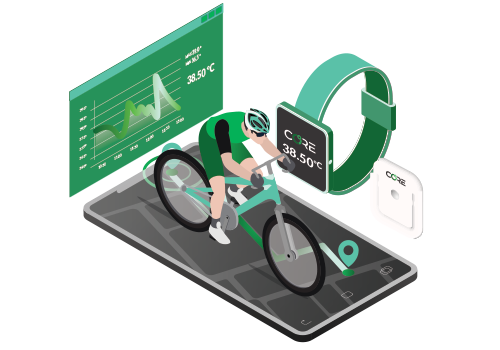 Active Cooling and Race Strategy
When race-day finally arrives, body temperature has a role to play regardless of hot or cold weather conditions. Sustained physical activity results in rising core body temperature and the aim is to keep as cool as possible so your body can divert more energy to generating power than to trying to keep cool.
During training cooling approaches can be tested to identify which which ones and which combinations work most effectively. Active cooling includes hydration, sport wear selection, cooling with water, enhancing wind flow and sweating but also race strategy.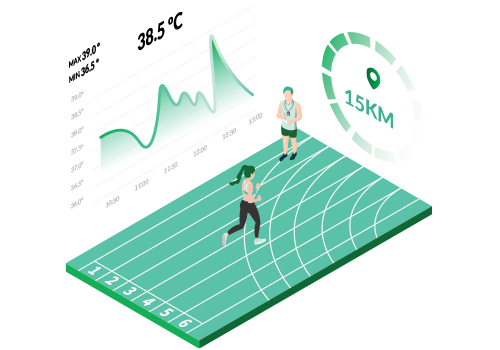 For example a hilly course will usually mean the core temperature rises on the hills and fall on the descents. Using known (or expected) course profile information and weather conditions a race strategy can include pre-cooling and then specific cooling approaches such as check-points for hydration and, for example, to pour water over the head and body to foster cooling.

Learn more about strategic cooling approach for atheletes.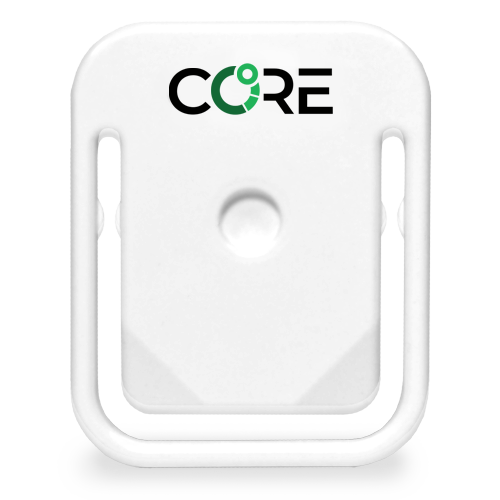 The CORE sensor can be purchased directly online or from one of our trusted retailers
The complete specifications for the CORE sensor along with accessories are available in our online shop.