CORE sensor pockets three CES Honoree Innovation Awards in 2022

---
The Las Vegas Consumer Electronics Show highlights leading products in the annual CES Innovation Awards and in 2022 the CORE sensor is being commended as a honoree in three categories. 

The CORE sensor is the first wearable sensor that provides medically accurate core body temperature data in real-time. The comfortable and discrete sensor delivers live data directly to paired smart phones, sport computers and sport watches. The CORE sensor takes-away the guessing and athletes can rely on the core body temperature data to drive measurable performance gains.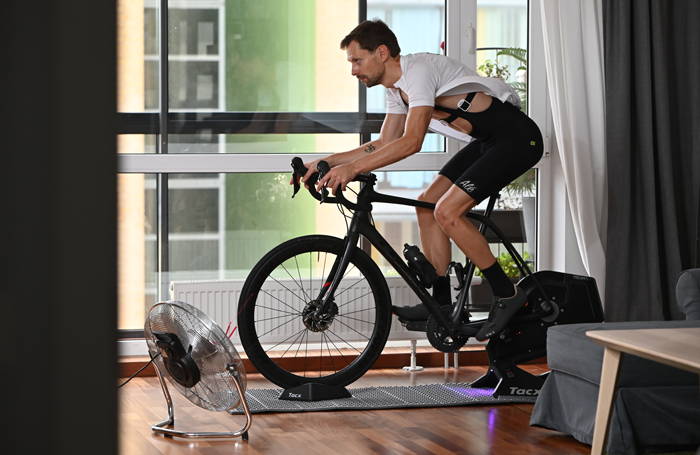 ---
In addition to the CES Honoree Innovation Award in the Fitness and Sports category, the CORE sensor has been honored in "Wearable Technologies" and "Health and Wellness" categories which recognises the application of this technology beyond sporting applications. The CORE sensor is currently employed by governments and private companies for workplace health and safety environments as well as for monitoring core body temperature for general health and wellbeing.

In 2021, the CORE sensor enjoyed a broad adoption in professional cycling and triathlon. CORE officially supplies 8 professional cycling teams and unofficially, the advanced technology is used by many more teams and athletes. For the 2020 Tokyo Olympics, hot weather conditions required careful preparation and many athletes and olympic squads relied on the CORE sensor to manage their heat training preparation. Athletes who trained with the CORE sensor won numerous gold medals in road cycling, track cycling and triathlon events.
---
Dr Wulf Glatz, CEO of greenTEG AG says, "The release of the CORE sensor follows years of research and development by our dedicated team and now seeing our technology making a genuine difference in sporting performance is immensely satisfying. We are opening up this new technology to a wider audience and the CES Honoree Innovation Award nominations are a timely confirmation of the value of our technology both for sports and beyond."

The CORE sensor has been repeatedly called "A Game Changer" by sports media and elite athletes. The momentum is continuing with a relaunch of the CORE App planned for early 2022 that will introduce more advanced analytics and guidance along with sequential algorithm updates as the artificial intelligence engine is designed to continually improve the accuracy and behaviour of the CORE sensor.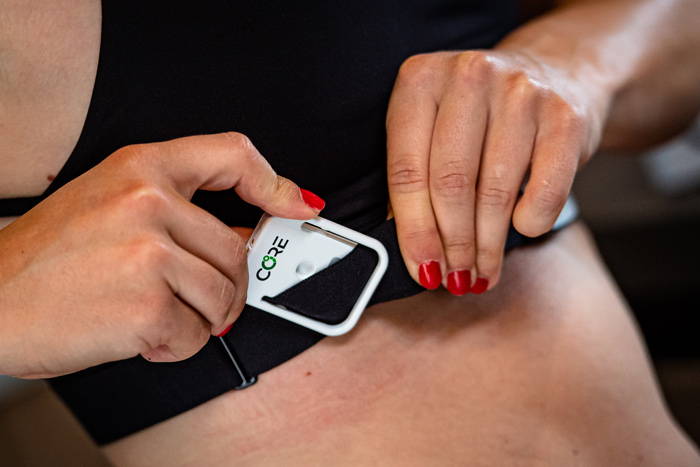 Ceratizit WNT Pro Cycling Women's Racing Team - Laura Ascenio   Photo © Arne Mill
The CORE technology is made by the Zurich-based greenTEG AG who also supply the medical sector and photonics industry with the thermal energy transfer sensors that are used in CORE. 

The CORE Body Temperature Monitoring sensor is a compact unit that clips securely onto the heart rate monitor strap, it measures live core body temperature metrics and records data directly onto Garmin devices. CORE is built with an advanced, Swiss-made, thermal energy transfer sensor which provides medical grade accuracy. It is the only wearable solution that allows athletes to capture accurate core body temperature data without the need for an ingested or inserted thermometer.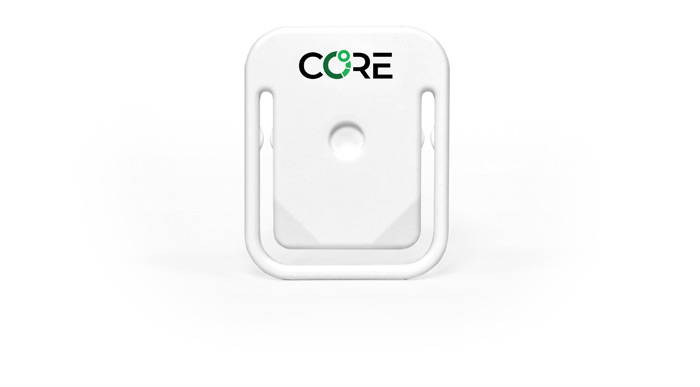 ---