CORE Sensor compatibility
The CORE sensor uses ANT+ and Bluetooth and can connect to leading sports watches and computers. Integration with other systems and platforms is growing every day.

For brands and developers, Integration of CORE sensor data is easy and fast, and we have integration information available. Our experts will gladly support!
This is an overview on CORE sensor compatibility/integration with links to setup guides and apps and downloads.
CORE sensor App and Cloud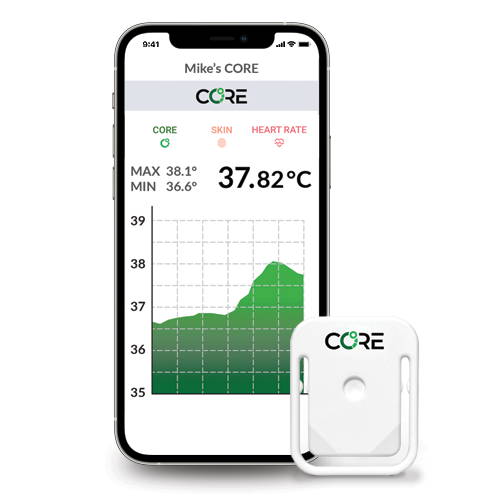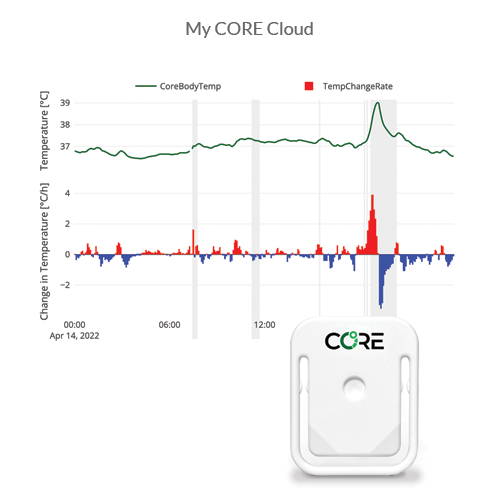 CORE Cloud
Automatically synchronizes your data (via the App) for a permanent storage.
CORE sensor compatible devices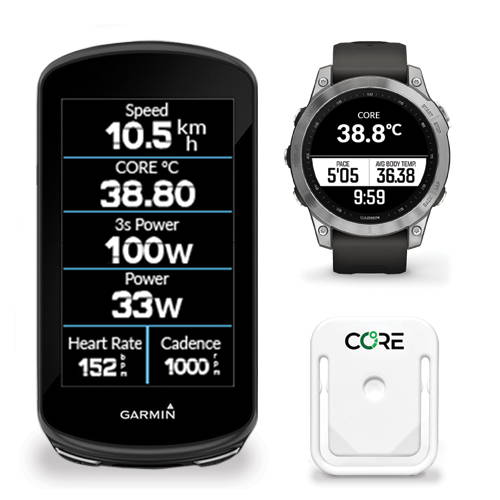 Garmin Devices - DataField (ANT+)
Via Garmin Connect-IQ, the CORE DataField supports computers and watches including the Edge series and Forerunner. It shows live core body temperature data onscreen and records to the FIT file activities.

Setup Guide  | Download Connect-IQ DataField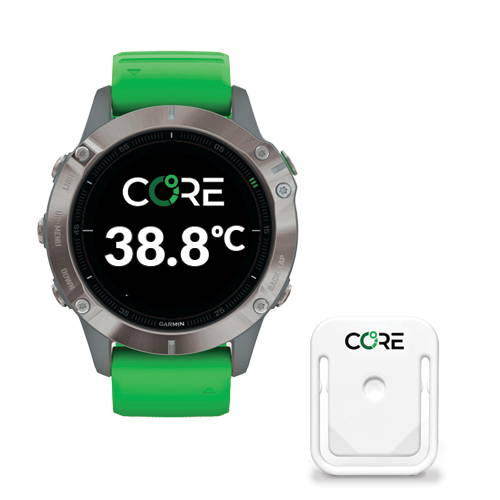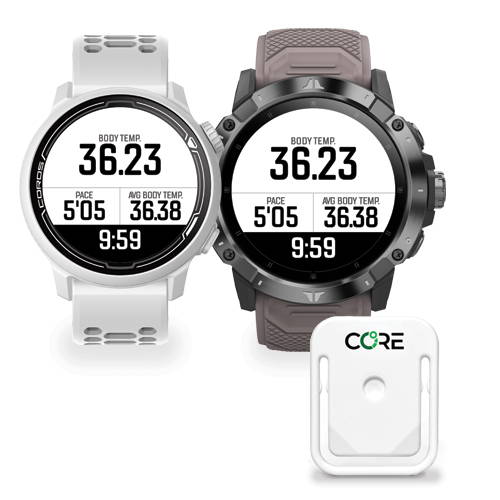 COROS Watches (Bluetooth)
COROS watches with a firmware from January 2022 (or newer) support the CORE sensor and can display and record core body temperature data.

Setup Guide  | Video Guide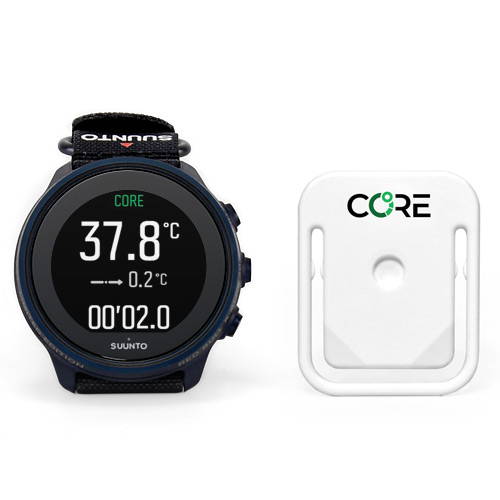 Suunto Watches (Bluetooth)
Suunto watches watches from November 2022 started including CORE sensor compatibility with the SuuntoPlus Store CORE app

Setup Guide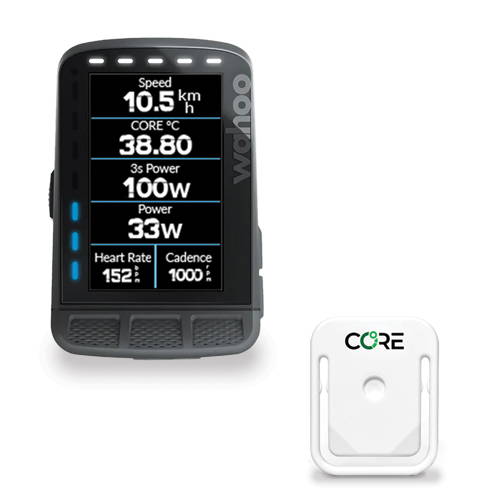 Wahoo Bike Computers (ANT+)
Wahoo cycle computers can show and save core body temperature data via a provision solution and a native integration has been confirmed by Wahoo.

Setup Guide
Apple iWatch (iPhone Bluetooth)
Your Apple iWatch can display your live core body temperature (via your iPhone CORE App).

Setup Guide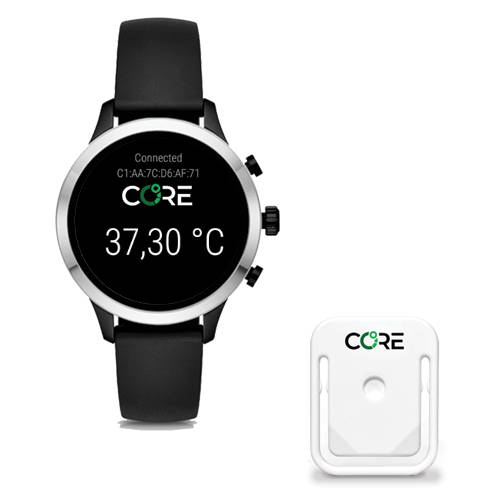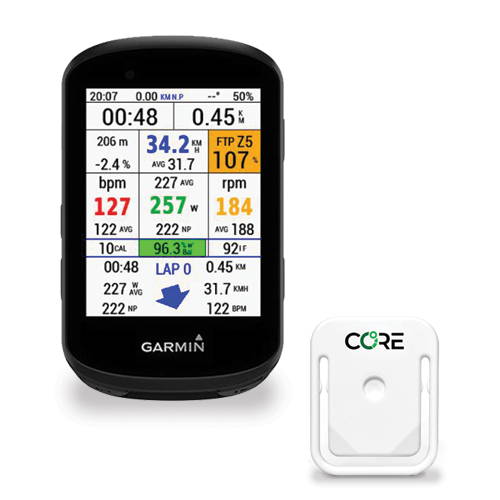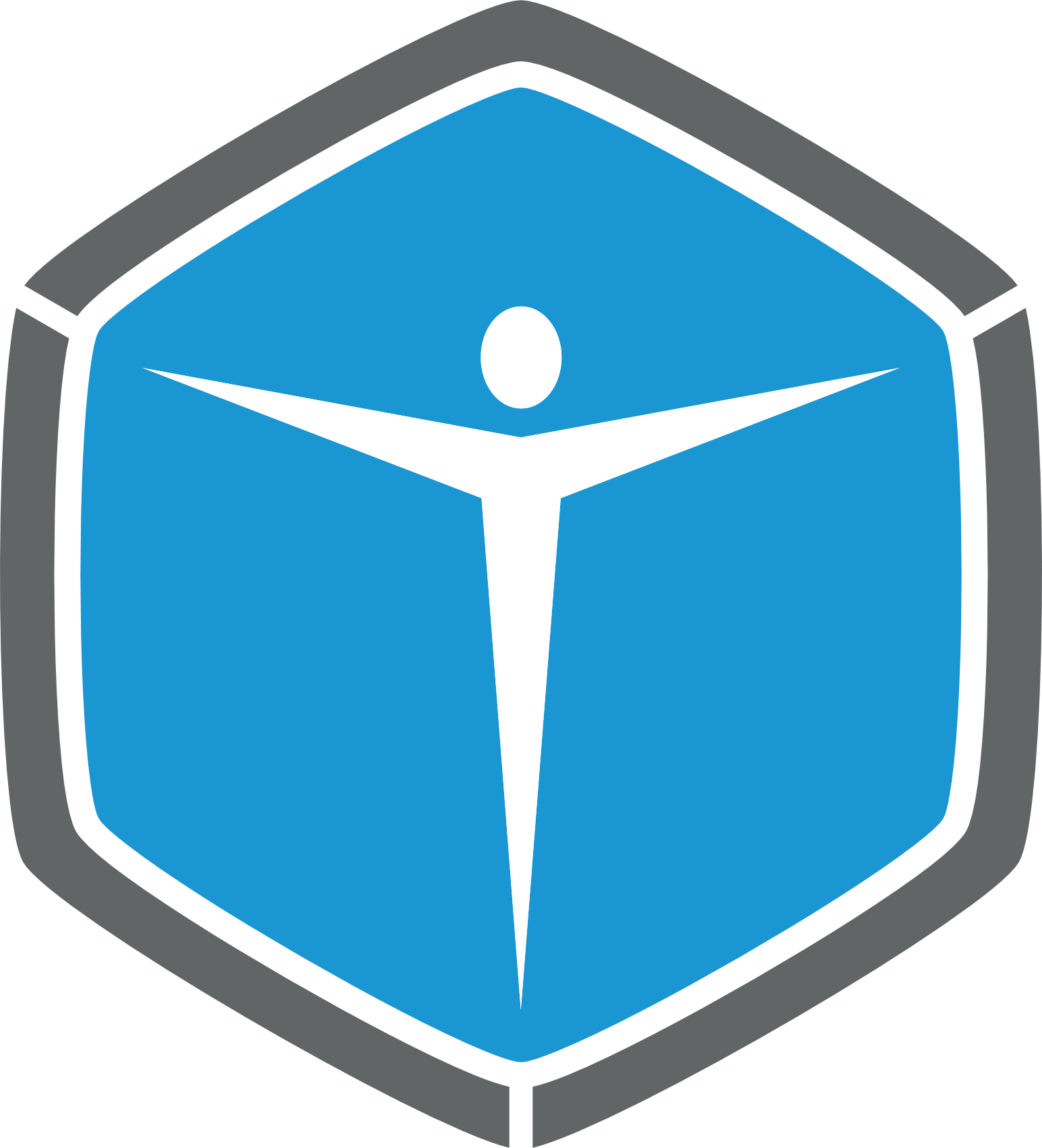 V02 MASTER
CORE connects with the most advanced VO2 wearable analyzer. It enables lab-grade weight management and performance analysis anywhere and anytime.
CORE sensor compatible indoor training platforms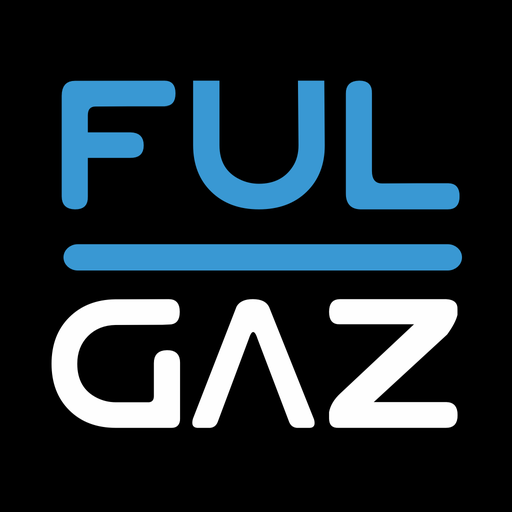 FulGaz
CORE is integrated with FulGaz, one of the most popular indoor cycling platforms, with thousands of users worlwide.
CORE sensor compatible Software and Apps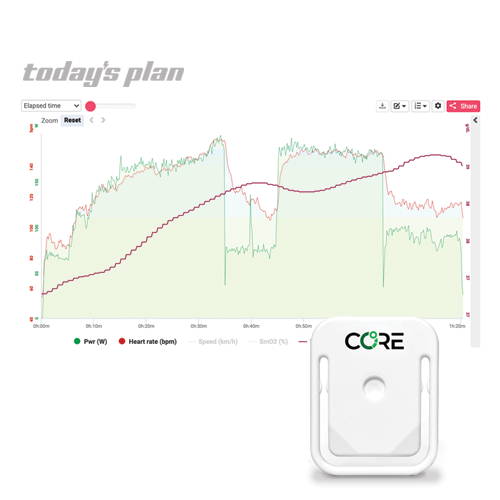 TodaysPlan (FIT files)
To plot your core body temperature data captured in the FIT file, choose Hb conc (g/dL)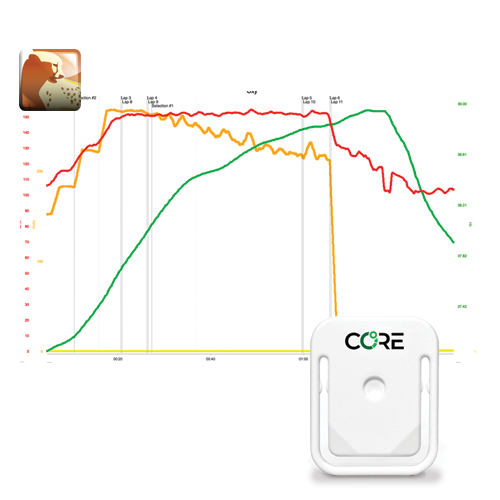 Golden Cheetah (FIT files)
Select the Oxy chart and open the 'More' menu. Then choose Chart Settings and the 'Curves' submenu and select 'thb'. Turn off the default 'Core Temperature' as it is just a guestimate and not your actual measurement data.

Download Golden Cheetah Template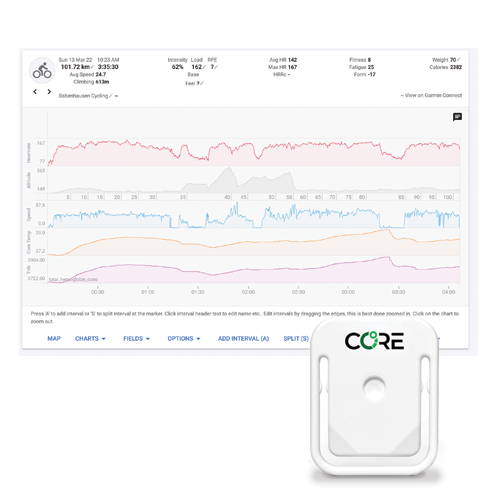 Intervals.icu (FIT files)
If you recorded your activity via Garmin, in Charts choose 'Core Temp'. For FIT files from wahoo, choose 'Thb' (for your recorded core body temperature data).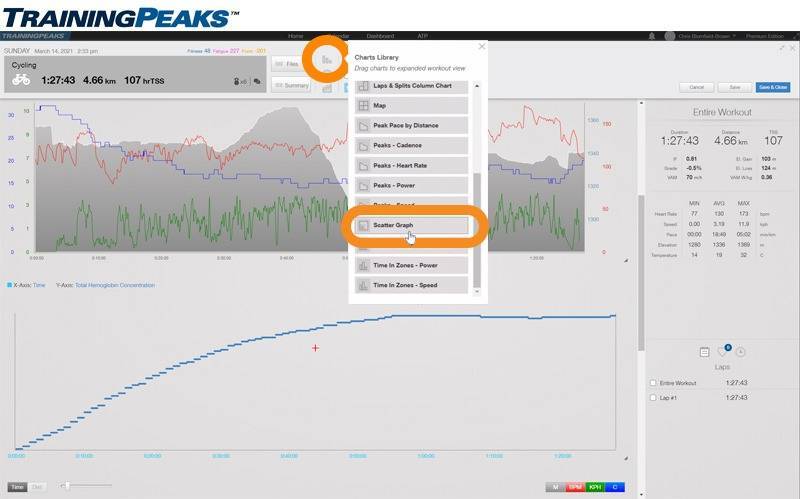 Fit Files
The CORE sensor can write to the new CORE Temp ANT+ and Bluetooth Standard compatible hardware and software can record and display the data.
---
Something Missing ?
If you know about a CORE compatible device or solution that is not already listed here, let us know!
---